Cydney Gray Rumball, R.Ac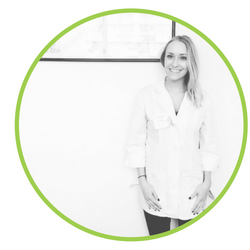 Cydney is a graduate of the International College of Traditional Chinese Medicine of Vancouver (ICTCMV) where she recently spent several years studying and practicing acupuncture and several other TCM modalities such as cupping, Chinese massage, gua sha and food therapy.  Cydney brings with her a background of study in holistic nutrition and yoga, and utilizes these complementary skills to supplement and customize her treatments based on each individual's unique needs.
Her acupuncture sessions are gentle, yet effective –  as she seeks to treat the root of the symptoms being presented, in a holistic and patient-centered manner.  Cydney is passionate about guiding her clients to optimal health and is available to treat a wide variety of concerns, including depression, anxiety, insomnia, fatigue, chronic and acute pain, digestive disorders, women's health issues and much more.
Feel Free to Contact Cydney!
To book an appointment:
Phone: (306) 737-2029
Email: cydneygrayacu@gmail.com
Please click on the link below and fill out the intake form that you will need to bring to your first appointment.  Thank you.